1901 Lac De Ville Blvd.
Rochester, NY 14618
Welcome to our innovative smile journey with Invisalign, designed specifically for your teen's dental transformation! Our goal is to provide the best care and results throughout this process.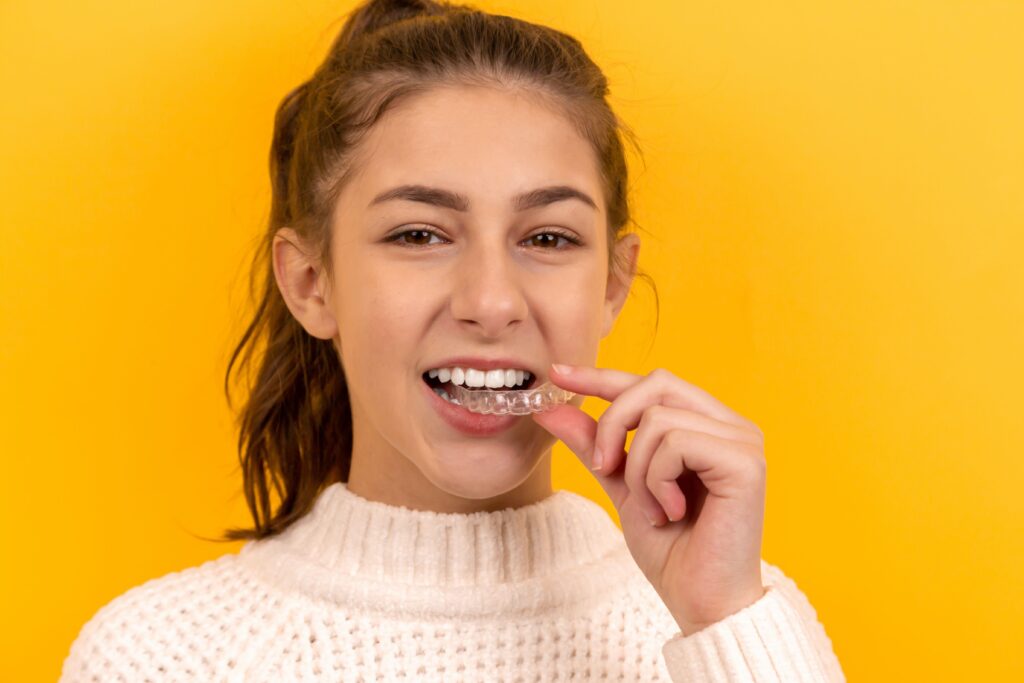 Your teenager's smile transformation starts with a scan or impressions. Working closely with Invisalign treatment specialists, we'll develop a comprehensive digital treatment plan to ensure your teen achieves their best smile with utmost care from start to finish.
Invisalign clear aligners, crafted with the exclusive SmartTrack material, will be provided to your teen. Throughout the treatment process, you can track your son's or daughter's compliance through an indicator on the aligners. Your teen will wear these aligners for 22 hours a day, with the flexibility to remove them easily, resulting in minimal disruptions to their lifestyle.
EMBRACING THE TRANSFORMATION
As your teenager progresses through treatment, their smile and life will undergo a series of small, meticulously designed shifts, leading to a remarkable transformation.